Delve into the Masai Mara
Witness a striking scene in one of nature's greatest migrations during your Masai Mara experience. Take a full day's safari into the Masai Mara National Reserve to watch wildebeest brave torrents and teeth to cross the Mara River.

A fresh perspective
Though there's no shortage of animals to see within Olarro's own conservancy, the Mara Game Reserve, with its proximity to the Mara River, promises particularly rare sightings.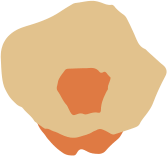 Endangered & monumental scenes
Catch the seasonal show of wildebeest leaping towards fresh grass. See giant pods of hippos bathe in the river's water and some of Africa's largest crocodiles basking on its shores. It's even been possible to spot Black Rhino – an extremely endangered animal – on the 3-hour drive.
For direct bookings, we are pleased to offer one complimentary excursion to the Masai Mara National Reserve (excluding park fees) when booking minimum 4 nights during High season (01 Jun to 31 Oct).

TO SIMPLY PUT IT OLARRO HAS SET THE BAR FOR SERVICE AND STYLE. I'M NOT SURE HOW ANY OTHER HOLIDAYS WILL LIVE UP TO IT IN COMPARISON!
It is just wow in every way. Beautiful and very stylish throughout, I couldn't find a single area which wasn't thoughtfully designed. The whole thing is very luxurious whilst still having a very African vibe - leather and animal hide furnishings, open fires etc. Makes me want to go home and redecorate. By far the best Kenya safari trip I have experienced.